Freelance
Full Time
WFH
1.8 lac to 3.00 lac INR / Year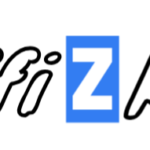 Website For Our Associate Clients
Digital Marketing Services
Company Introduction:
Our client company is a leading provider of digital marketing services, helping businesses of all sizes reach their target audiences and achieve their marketing goals. They specialize in a variety of services including search engine optimization (SEO), social media marketing, email marketing, and more.
Job Description:
We are seeking a highly motivated and experienced Digital Marketing Executive to join our team. The successful candidate will be responsible for developing and implementing digital marketing campaigns, as well as analyzing and reporting on the effectiveness of these campaigns.
Key Objectives:
Develop and execute digital marketing campaigns that drive traffic, leads, and sales for our clients
Monitor and analyze the performance of campaigns using tools such as Google Analytics and social media analytics
Identify and implement opportunities for optimization and improvement of campaigns
Collaborate with cross-functional teams to ensure that campaigns are aligned with overall business goals and objectives
Stay up-to-date with industry trends and best practices in digital marketing
Education and Experience:
Bachelor's degree in marketing, business, or a related field
3+ years of experience in a digital marketing role
Strong understanding of SEO, PPC, social media marketing, and other digital marketing channels
Experience with marketing automation and CRM systems
Proficiency in data analysis and reporting tools such as Google Analytics and Excel
Excellent communication and project management skills