Full Time
Part Time
As per Industry standards INR / Year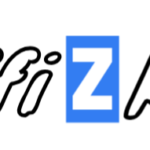 Website Our Associate Clients
School Education and Training
Company Introduction
Our clients are leading school education provider, committed to helping students achieve their full potential. They offer a wide range of Nursery to K12 education programs and courses as per the norms of CBSE and State Boards, designed to provide students with the knowledge and skills they need to succeed in today's fast-paced world.
Job Tittle
Pre-primary teachers (PPRT), Primary Teachers (PRT), Trained Graduate Teachers (TGT), Post-grade teachers (PGT),
Job Description
Planning and delivering lessons: Teachers are responsible for creating lesson plans that align with state or national standards and delivering them in a clear and engaging manner to their students.
Grading assignments and tests: Teachers are responsible for evaluating students' work and providing feedback on their progress.
Providing individualized support: Teachers must identify students who are struggling and provide additional support to help them succeed.
Managing classroom behavior: Teachers must create a positive classroom environment and establish clear expectations for student behavior.
Communicating with parents: Teachers are responsible for communicating with parents about their child's progress and any concerns that arise.
Participating in professional development: Teachers must stay up to date with the latest teaching methods and technologies, and participate in ongoing professional development opportunities.
Collaborating with colleagues: Teachers must work with other teachers, administrators, and support staff to create a supportive and effective learning environment for all students.
Maintaining records: Teachers must maintain accurate records of student attendance, grades, and other important information.
Adapting to student needs: Teachers must be flexible and willing to adapt their teaching methods to meet the needs of different students and learning styles.
Qualification and Experience
Qualifications: To be considered for this position, you should have the following qualifications:
A bachelor's or master's degree in education or a related field
A teaching certification or license in your subject area
Strong communication and interpersonal skills
The ability to work effectively as part of a team
A passion for education and a commitment to student success
Experience: In addition to the above qualifications, we prefer candidates who have the following experience:
At least 1-2 years of teaching experience in a classroom setting
Experience developing and delivering curriculum and lesson plans
Experience working with diverse student populations
Experience using technology to enhance learning and instruction