Full Time
4 lac to 5 lac as per CTC INR / Year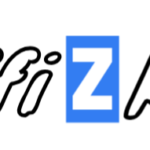 Website Our Associate Client
IT Develpment
Company Introduction:
Our client company is a leading provider of software solutions for the healthcare industry. They are dedicated to developing innovative products that improve the efficiency and effectiveness of healthcare organizations.
Job Description:
We are seeking a Full-Stack Developer to join our team. The Full-Stack Developer will be responsible for designing, developing, and maintaining software applications for our clients. This role requires a strong understanding of both front-end and back-end development technologies and the ability to work across the entire software development stack.
Key Objectives:
Design and develop high-quality software applications that meet the needs of our clients
Write clean, maintainable, and efficient code
Collaborate with cross-functional teams to define, design, and ship new features
Debug and fix issues in existing software
Stay up-to-date with new technologies and industry trends
Education and Experience:
Bachelor's degree in Computer Science or a related field
3+ years of professional experience as a Full-Stack Developer
Strong understanding of front-end and back-end development technologies
Proficiency in at least one programming language, such as Java, Python, or C#
Experience with database design and development
Familiarity with agile software development methodologies
Excellent problem-solving and communication skills