Freelance
Full Time
2.4 lac to 4.5 lac as per CTC INR / Year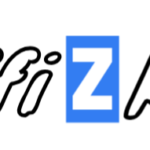 Website For Our Associate Clients
Web solution services
Company Introduction:
Our client company is a leading provider of web-based solutions for small and medium-sized businesses. They are dedicated to helping their clients succeed by providing them with powerful, easy-to-use tools and expert support.
Job Description:
We are seeking an experienced web developer to join our growing team. The successful candidate will be responsible for designing, developing, and maintaining our web-based applications and services. This is a hands-on role that requires strong problem-solving and communication skills, as well as a passion for building great software.
Key Objectives:
Develop and maintain web-based applications and services using modern technologies and best practices
Work closely with cross-functional teams to understand business requirements and deliver solutions that meet our clients' needs
Collaborate with other developers to design, code, test, and debug software
Contribute to the overall design and architecture of our web-based systems
Stay up-to-date with new technologies and industry trends, and identify opportunities to improve our products and processes
Education and Experience:
Bachelor's degree in computer science, software engineering, or a related field
3+ years of professional experience as a web developer
Proficiency in HTML, CSS, JavaScript, and one or more back-end programming languages (such as PHP, Python, or Ruby)
Experience with web development frameworks (such as Django, Rails, or AngularJS) and databases (such as MySQL or MongoDB)
Strong problem-solving and communication skills
Familiarity with agile software development methodologies is a plus