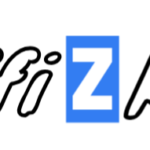 Website Our Associate Clients
Corporate trainings across multiple industries
Company Introduction:
Our client company is a leading provider of corporate training solutions. They are committed to helping their clients stay competitive in their industries by providing them with the latest tools and training.
Job Description:
As the Trainer, you will be responsible for developing and delivering training programs for our employees and clients. This will involve identifying training needs, designing and creating training materials, and conducting training sessions. You will also be responsible for evaluating the effectiveness of training programs and making improvements as needed.
Key Objectives:
Develop and implement training programs that meet the needs of our employees and clients
Conduct training sessions in a variety of formats, including in-person, virtual, and self-paced
Create training materials such as presentations, videos, and handouts
Evaluate the effectiveness of training programs and make improvements as needed
Stay up-to-date with industry trends and new technologies to ensure that our training is relevant and effective
Education and Experience:
Bachelor's degree in a related field (e.g. Education, Organizational Development, Human Resources)
1 to 2+ years of experience in training and development
Experience developing and delivering training programs in a variety of formats
Strong communication and presentation skills
Knowledge of adult learning principles and instructional design methodologies
Experience with learning management systems and other training technology is a plus