Full Time
Intern
2.4 lac to 4 lac INR / Year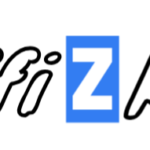 Website For Our Associate Clients
Consumer data analysis services
Company Introduction:
Our client company is a leading provider of data-driven insights and solutions for businesses in a variety of industries. They are committed to using data to help their clients make informed decisions and drive growth.
Job Description:
We are seeking a highly skilled and analytical data analyst to join our team. The data analyst will be responsible for collecting, processing, and analyzing large sets of data to extract valuable insights and inform business decisions.
Key Objectives:
Use advanced analytical and statistical techniques to extract insights from data sets
Collaborate with cross-functional teams to identify data-driven solutions to business problems
Design and implement dashboards and reports to visualize and communicate data findings
Continuously improve data quality and accuracy through cleansing and monitoring processes
Stay up-to-date with new technologies and methods in data analysis
Education and Experience:
Bachelor's or Master's degree in a related field (e.g., Computer Science, Statistics, Data Science)
2+ years of experience in a data analysis role
Proficiency in SQL and at least one programming language (e.g., Python, R)
Experience with data visualization tools (e.g., Tableau, PowerBI)
Strong problem-solving and communication skills
Experience in a business or consulting setting is a plus.