Full Time
3 lac to 5 lac as per CTC INR / Year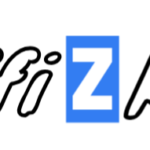 Website Our Associate Client
Cloud based solutions
Company Introduction:
Our client company is a leading provider of cloud-based solutions for businesses of all sizes. They specialize in helping organizations migrate their data and applications to the cloud, and in developing custom cloud-based solutions that meet their unique needs.
Job Description:
We are seeking an experienced Cloud Developer to join our growing team. The Cloud Developer will be responsible for designing, developing, and maintaining cloud-based applications and solutions for our clients. This role requires strong technical skills, as well as the ability to work closely with cross-functional teams to understand and meet the needs of our clients.
Key Objectives:
Design and develop scalable, reliable, and secure cloud-based applications and solutions
Work closely with clients to understand their requirements and develop solutions that meet their needs
Collaborate with cross-functional teams, including sales, support, and engineering, to ensure the successful delivery of cloud-based solutions
Stay up-to-date with new technologies and industry trends, and apply this knowledge to improve the functionality and performance of our cloud-based solutions
Provide technical guidance and mentorship to junior developers on the team
Education and Experience:
Bachelor's degree in Computer Science, Software Engineering, or a related field
3+ years of experience as a cloud developer, with a strong track record of developing and deploying cloud-based solutions
Proficiency in at least one programming language, such as Java, Python, or C#
Experience with cloud platforms such as AWS, Azure, or Google Cloud Platform
Strong problem-solving and communication skills, with the ability to work effectively in a team environment