Freelance
Part Time
WFH
1.8 lac to 4.5 lac. INR / Year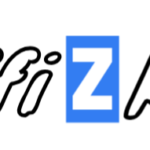 Website For Our Associate Clients
Web application development services
Company Introduction:
Our associated client's company is a leading web application development agency that provides top-notch web development services to their clients worldwide. They have a team of skilled professionals who are passionate about their work and committed to delivering high-quality solutions to their clients.
Job Description:
We are looking for an experienced WordPress developer who is proficient in creating and customizing WordPress themes and plugins. The ideal candidate should be able to write clean, well-documented code and have a good understanding of web design principles.
Key Objectives:
Develop custom WordPress themes and plugins.
Perform website maintenance and updates.
Collaborate with designers, project managers, and other developers to ensure project success.
Troubleshoot and debug website issues.
Keep up-to-date with the latest industry trends and technologies.
Education and Experience:
Bachelor's degree in Computer Science or a related field.
At least 1-3 years of experience in WordPress development.
Proven experience with PHP, HTML, CSS, and JavaScript.
Strong knowledge of WordPress, including theme and plugin development.
Experience with version control tools such as Git or SVN.
Knowledge of popular plugins and frameworks such as WooCommerce and Genesis is a plus.
Excellent problem-solving and debugging skills.
If you are passionate about web development and looking for an exciting opportunity, please send us your resume and a cover letter explaining why you are the best fit for the job.